Why list your home with Accord Realty?
In today's world, technology makes it easier than ever for consumers to view real estate listings on the market. After we enter a home into the MLS system, it automatically appears on sites like Zillow, Trulia, etc.
Unfortunately, this can also make it tough for Buyers to distinguish one listing from another. After a while, they all tend to look the same. We want your listing to stand out, so we decided to go above and beyond to sell your home faster and for more money.
Here's how we do it and why you should choose Accord Realty.
Professional Photography
One thing we know for sure, it's that Buyers want to see lots of rich, high-quality media.
So it is important to put your homes "best foot forward" in the competitive online marketplace. The average camera and the average shot simply won't cut it.
Listing photos of homes that are dark and dingy, or images that are crooked or blurred are poor reflections of your home's value. Professional photographs are key to selling your house. Real estate listings which include professional pictures will sell faster and for more and than comparable properties.
Professional photography can be expensive and time consuming but we feel It's the only way to go. This is why every listing we promote receives professional photography.
---
Professional Videography
When it comes to real estate, video has been shown to attract buyers, boost listings and increase sales. Video is highly sought by today's consumers, and you've probably noticed that video results are appearing along with text results when you search for anything in Google or other search engines these days. It is estimated that by 2017, 74% of all Internet traffic will be video.

Using video to sell your home can be the thing that sets your home apart from other homes for sale in the area. Even though it's a proven factor, it's still highly underused as a tool in our field. Videos give your potential buyers a feeling of being there in the home, a feel for the flow and the personality the property has.

---
Custom 3D Virtual Tours
When amazing photos and high quality video aren't enough, we can provide amazing 3D Tours. A special camera rotating 360 degrees and controlled by an iPad is placed in multiple locations in every room in the home. The image data is then uploaded to a cloud server and in less than 24 hours, a captivating 3D model of the entire home is ready for viewing.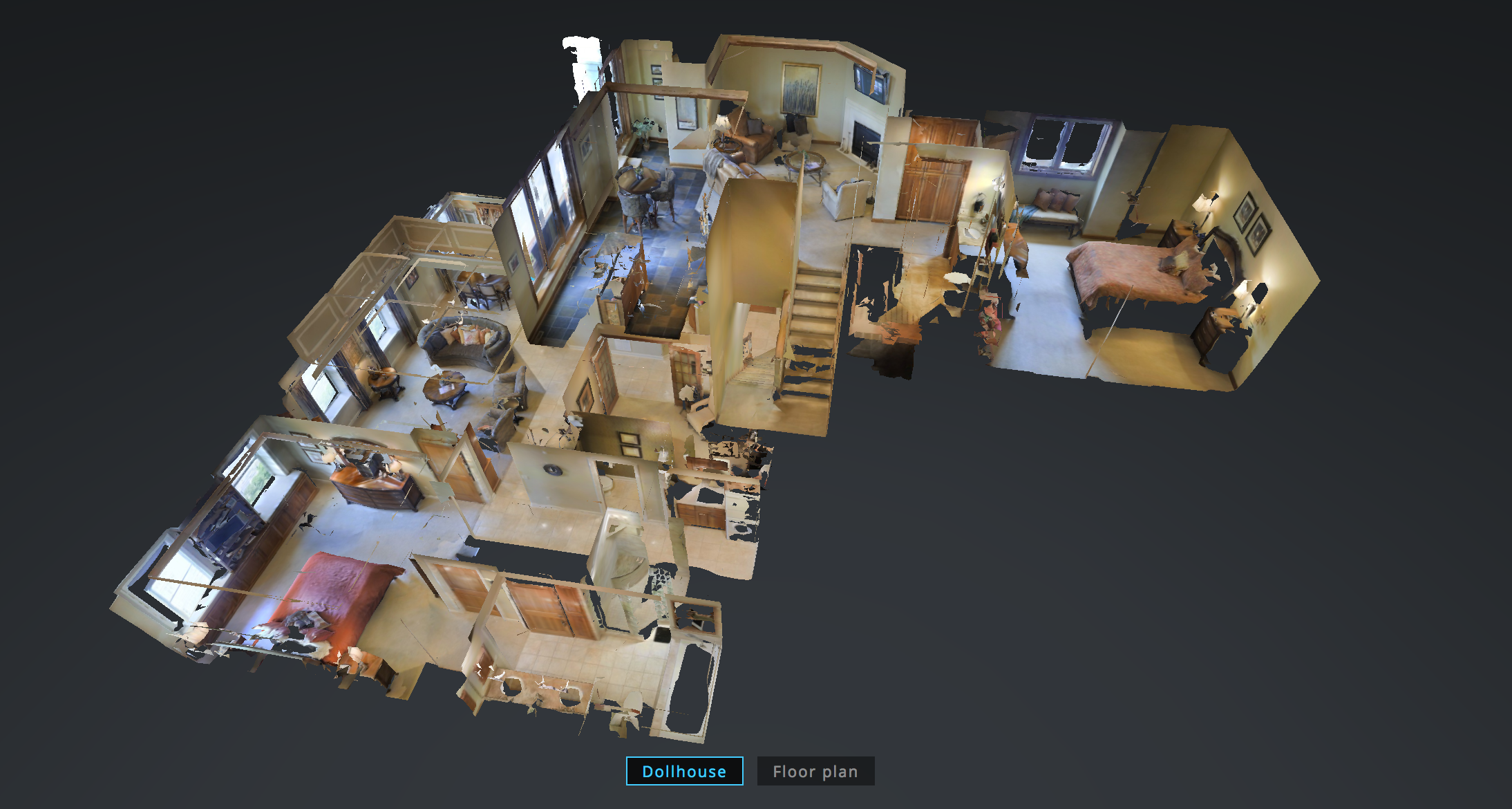 This is by far the best and closest representation of seeing a home in person. The 3D tours provide a complete three-dimensional representation of a space. You can walk through and experience the Space as if you were actually there.

We've partnered with the right professionals to make sure your listing looks clean, engaging, and has a clear edge over the competition.
Your home has a story, let us tell it to the world.
---
Property Story
Your home is unique so the way it's presented should reflect that. Your front porch is where you "sit with friends on a warm summer night". Your home has a "Frank Lloyd Wright inspired design". Your kitchen has "custom, Amish made dark cherry cabinetry."
If potential Buyers hear your home's story, they're more likely to fall in love with it and ultimately buy it. That's why we spend the time telling your home's unique story. Stories like Remarkable on Richardson and the House with the Yellow Door among numerous others.
We'll make sure they know "Why We Love It".
---
Our Website
The biggest reason we're able to tell your home's story is because we can control the presentation of it on our website and where we present it. The MLS, listing portals as well as most other broker sites all pretty much follow the same standard formatting. We're not given the freedom to change too much on sites we don't control.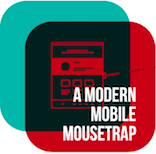 On our website, we have the freedom to do these extra things and we're free to show your home the way we envision it.
It's a proven fact that consumers distrust ugly and boring websites. Your home deserves to be showcased in all its glory! Our website is user-friendly, beautiful, and captures 100's of leads each month.
---
Results-Driven Facebook & Social Media Marketing
Now that we've created your amazing home's story, how do we get Buyers to our website to see it and want to buy it? We utilize a few different strategies, but most importantly is Facebook Marketing. Our strategic marketing plan for selling homes is proactive, aggressive, and above all, results-driven. We don't just throw a sign in the yard, put your home in the MLS system and pray for the best. We're here to make home buyers fall in love with your home and it all starts with the first impression.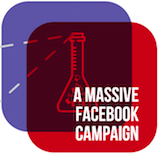 We understand that people don't go to Facebook, Twitter, Snapchat, Instagram, etc. to buy a home but we know the people who are buying homes are on these sites. Social media brings a whole new element to the table and we take full advantage of this at Accord Realty.
More than once, we've heard stories like: "We weren't looking to buy a home, but we saw your listing on Facebook and realized we had to have it". Or, "is that house still for sale, we saw it on Instagram and want to see it".
---
Targeted Advertising
We specifically target people in our database looking for homes just like yours. Using a very precise and detailed tagging system, we can generate custom made reports and email these directly to people looking for homes in your area, in your homes selling price point, and by any other number of specific factors.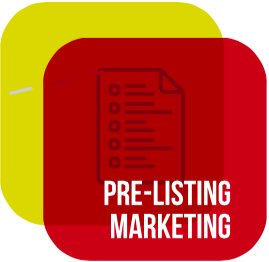 The average Realtor waits until a home is listed in the MLS to start marketing and just waits for buyers to come to them. Not us. Before your home is even listed we'll launch a marketing campaign to get potential buyers and buyer agents excited about your home. Our typical pre-listing marketing campaign gets 100's of potential home buyers interested in learning more about your home.
By doing this, we get your house in front of many eyes of many people looking for a home just like yours. The best part is that we provide this information firsthand to the most eager people to buy your home, so you don't have to wait for them to find your listing. We bring it right to them!
---
Accredited Staging and Design Staff
Years ago, nobody worried about "staging" their home before putting it on the market. Cleaning the home and hiding the litter box was considered sufficient pre-sale preparation for getting that "For Sale" sign in the ground. All of this has changed, as more and more home sellers enlist the services of home stagers.
What Our Home Stagers Do
A home stager is similar to an interior decorator, but with expertise in planning and choosing colors, fabrics, and furniture. Then, arranging them all in a way that makes your home look it's best.
A good home stager brings a few extra things to the table. The stager is not focused on creating a home that suits your personal taste and need for everyday comforts, but instead on making your home appeal to a broader range of tastes. By using staging, sellers can show buyers the potential without making them use their imagination. If a home is empty and without furniture, or cluttered and outdated, it can be difficult to see how comfortable the home truly can be. Staging and design showcase a home, making it easier for buyers to understand how they themselves could use the space.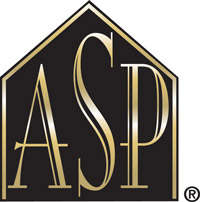 Some of the benefits of staging are:
Faster sales time - reduce time on market
Best sales price
Professional image - staged homes look better in print and internet advertising.
Attract a broader range of buyers
Buyers view staged homes as well cared for properties.
Home Inspectors view staged homes as cared for properties.
Appraisers are more likely to appraise staged homes at full value.
---
Results
But what you probably want to know is: Does it make a difference? Does all this stuff really make my house stand out?
Absolutely it does.
We know that the best way to make sure your home sells for its full value is to make it look great and show it to as many people as possible. Hiring the right real estate agent is all about finding a professional you respect, trust, and will help you achieve your goals. It's also critical they have a proven track record. Brandon and his team of agents have closed over 500+ homes since 2009.
500+ SOLD HOMES
$147M+ SOLD REAL ESTATE
97% AVG. OF LIST TO SALE PRICE
ZERO AMOUNT OF DRAMA
---
Our Agents
All the marketing in the world won't sell a cardboard box if you don't have the right team representing you. We have an entire team of full time Realtors who take their jobs very seriously and are ready to help sell your home.

---
Sell Your Home
Curious about the value of your current home?

Interested in learning more,
sign me up!