These top local gyms are sure to help get your New Year's resolution kicked into high gear. Need a little push? We've got you covered!
We're giving away a chance to win a free 6-month gym membership to a gym of your choice from our list below. Whether you're into CrossFit, cardio, strength training or yoga, we have some awesome options for you to choose from.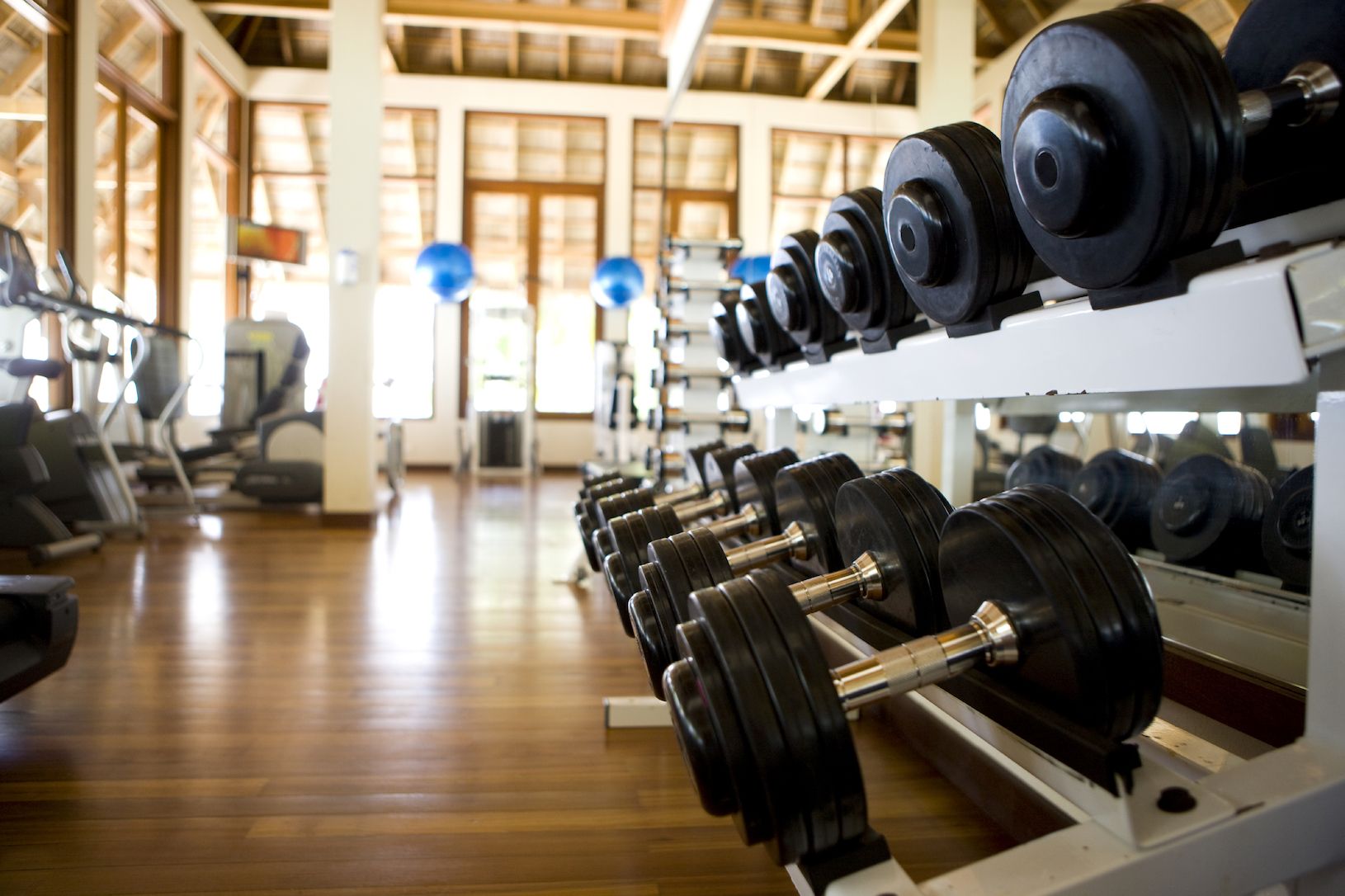 Not sure where to start? No problem! All of these gyms offer personal training in many different areas of health and fitness. A conversation with the right trainer/guide and creating a plan can make the difference between success and failure.
During my first two years working out, I managed to get Tennis Elbow in both arms and ripped tendons in my legs and ankles. This prevented me from continuing to work out. My gym membership was wasted and it was a solid 8-12 months before I could lift anything over 10 lbs without pain.
The funny thing is...... I don't even play tennis!


Contest Details
"Like" Accord Realty on Facebook and share the post to be entered.
One entry per person. Contest ends January 8th at 11:59PM.
We will be selecting one winner at random on January 9th, 2017.
The winner will be able to select the gym of their choice from above based on their preference.
Membership will be 6 months.
The winner has the option to extend their membership for a longer term by directly contacting the establishment they have chosen.
Any additional fees accrued or services used over the 6 months will be the responsibility of the contest winner.


8080 Watts Rd

Madison, WI 53719

(608) 833-2639




1726 Eagan Rd

Madison, WI 53704

(608) 241-2639







5956 Executive Drive

Fitchburg, WI 53711

(608) 441-7000



5413 Monona Dr
Monona, WI 53716
(608) 663-2639





625 N Segoe Rd

Madison, WI 53705

(608) 442-5400







5720 US Hwy 51

McFarland, WI 53558

(608) 838-1072



---



1193 North Sherman Ave

Madison, WI 53704

(608) 245-1616







1011 N. Gammon Rd

Middleton, WI 53562

(608) 836-3131




604 East Main Street

Waunakee, WI 53597

(608) 849-8998




6250 Nesbitt Rd

Fitchburg, WI 53719

(608) 270-9500



6420 Cottage Grove Rd
Madison, WI 53718
(608) 221-1222


515 South Midvale Blvd
Madison, WI 53711
(608) 231-4447



2980 Cahill Main
Fitchburg, WI 53711
(608) 298-9898



845 Market St
Oregon, WI 53575
(608) 835-7200


---

2045 Atwood Ave
Madison, WI 53704
(608) 663-7627


725 University Row
Madison, WI 53705
(608) 203-5170

5720 Hwy 51
McFarland, WI 53558
(608) 579-1111


1039 North Edge Trl
Verona, WI 53593
(608) 845-9350






365 E. Linnerud Dr.

Sun Prairie, WI 53590

(608) 318-0710






---
5973 Executive Dr
Fitchburg, WI 53719
(608) 278-8118

44 E Mifflin St
Madison, WI 53703
(608) 442-8118

---
2529 Allen Blvd
Middleton, WI 53562
(608) 831-6500
---
225 Bruce St
Verona, WI 53593
(608) 301-5158
---
2920 Hardrock Rd
Fitchburg, WI 53719
(608) 661-4653
---
2114 Winnebago St
Madison, WI 53704
(608) 249-4227
---
15 N Butler St
Madison, WI 53703
(608) 509-7604

425 W. Washington Ave
Madison, WI 53703
(608) 210-6690

---
2311 W Broadway
Monona, WI 53713
(608) 223-9075

7475 Mineral Point Rd
Madison, WI 53717
(608) 827-8353