Open Houses - October 2nd
The weather has begun to cool and Fall is approaching very soon. Only a few more nice weekends left to be out enjoying the sunshine. We hope you will stop by this weekend and check out the two condominiums we'll be holding open in the Madison area.
First up, we have a beautiful Penthouse at The Loraine that will be open Sunday from 1:00-3PM. We will also be at Mill Creek Estates on the West side of Madison from 11:00-1PM on Sunday.
#1002 at the Loraine Condominiums
This Loraine Penthouse features custom contemporary finishes, a private 555 sq. ft rooftop terrace with sweeping views of the Isthmus and UW campus, Crestron home automation system, 13 ft ceilings, and a master suite with therapeutic bathtub, tiled shower and radiant heat. The 11th floor boasts a large room equipped with tiled wet bar including beverage fridge and dishwasher, as well as 2nd full bath with Kohler steam shower and 2nd bedroom. The private rooftop terrace overlooking the entire city and both lakes is equipped with natural gas and water offering convenient hookups for grilling and gardening. Includes a heated tandem parking space plus 2 ample sized storage lockers. Loraine residents also enjoy private entry to Barriques Coffee Trader and front row access to all downtown Madison has to offer.
2 Bedrooms | 2 1/2 Baths | 2378 square feet | $949,900
Before the Loraine Condominiums, do you remember what this building used to be? The Loraine was formerly the historic Hotel Loraine. The Majestic Madison's Loraine Hotel was saved from demolition and renovated into exquisite condominiums in 2004. The Tudor Revival 250 room hotel completed in 1925 was one of Madison's most prestigious hotels until the 1960's. From the 60's to the late 90's The Loraine's beauty was hidden under fake walls and lowered ceilings to make the building usable as State office spaces.
Designed by architect Herbert Tullgren for Milwaukee hotelier Walter Schroeder and named after Mr. Schroeder's niece, the Loraine was renowned for its fabulous Crystal Ballroom, luxurious dining and famous guests like Presidents Truman and Kennedy. The building was added to the National Register of Historic Places in 2002. Beautifully renovated and wonderfully restored, The Loraine successfully blends old-world character with many modern amenities.
Stop by this Sunday from 1:00-3PM and check it out for yourself. Team members Brandon Grosse and Taylor Dries will be on site to answer any of your questions.
2503 Millers Way
For our next property, we will be holding open Mill Creek Estates this Sunday from 11:00-1PM. Nestled between a conservancy and walking trails, these comfortable, craftsman-style condominiums were built with one word in mind: convenience. Residents enjoy the ease of a step-less first floor, spacious living areas, expansive kitchens for entertaining, and hardwood floors.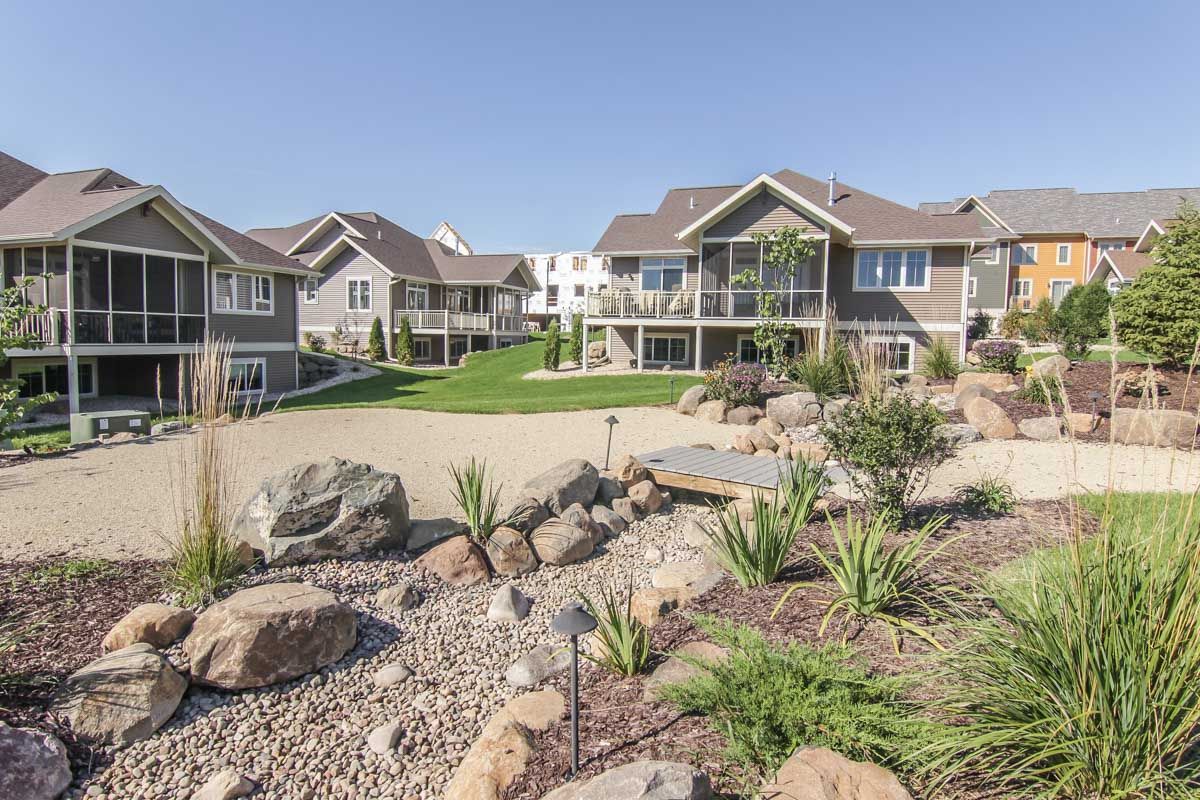 The homes of Mill Creek Estates were skillfully designed and constructed by the same development team who meticulously transformed and revitalized Hotel Loraine into luxury, downtown condominiums. Mill Creek Estates feature 2 and 3 bedroom condominiums that range in size from just under 2,000 square feet up to 3,000 finished square feet. Unique features and amenities include:
Each new Mill Creek Condominium home is situated in a twin or stand alone structure in order to maximize both privacy and common area green space. Come home to Mill Creek today and enjoy the feel of single family living with the freedom from household chores, exterior maintenance, or landscaping upkeep.
3 Bedrooms | 3 Baths | 2971 square feet | $479,900
Below you will find some of the local amenities close to Mill Creek Estates. University Ridge and Hawks Landing are steps away for outdoor enthusiasts. Nearby Verona and its quaint, small town features are minutes away by foot or bicycle. Madison's west side with abundant shopping, restaurants, and theaters are a short, 10 minute drive.
Recreation
Trails / Parks
Food / Groceries
Dining
For additional questions, or to setup a showing, please visit here.