Looking For Something To Do New Years Eve?
Have any plans yet for the big night?
If not, here are some great ideas sure to be a hit for you and the family. Whether you're looking for dinner and dancing, some family fun with the kids or just taking your main squeeze out to see a great band or show, we have got a little bit everything sure to please even the biggest party pooper!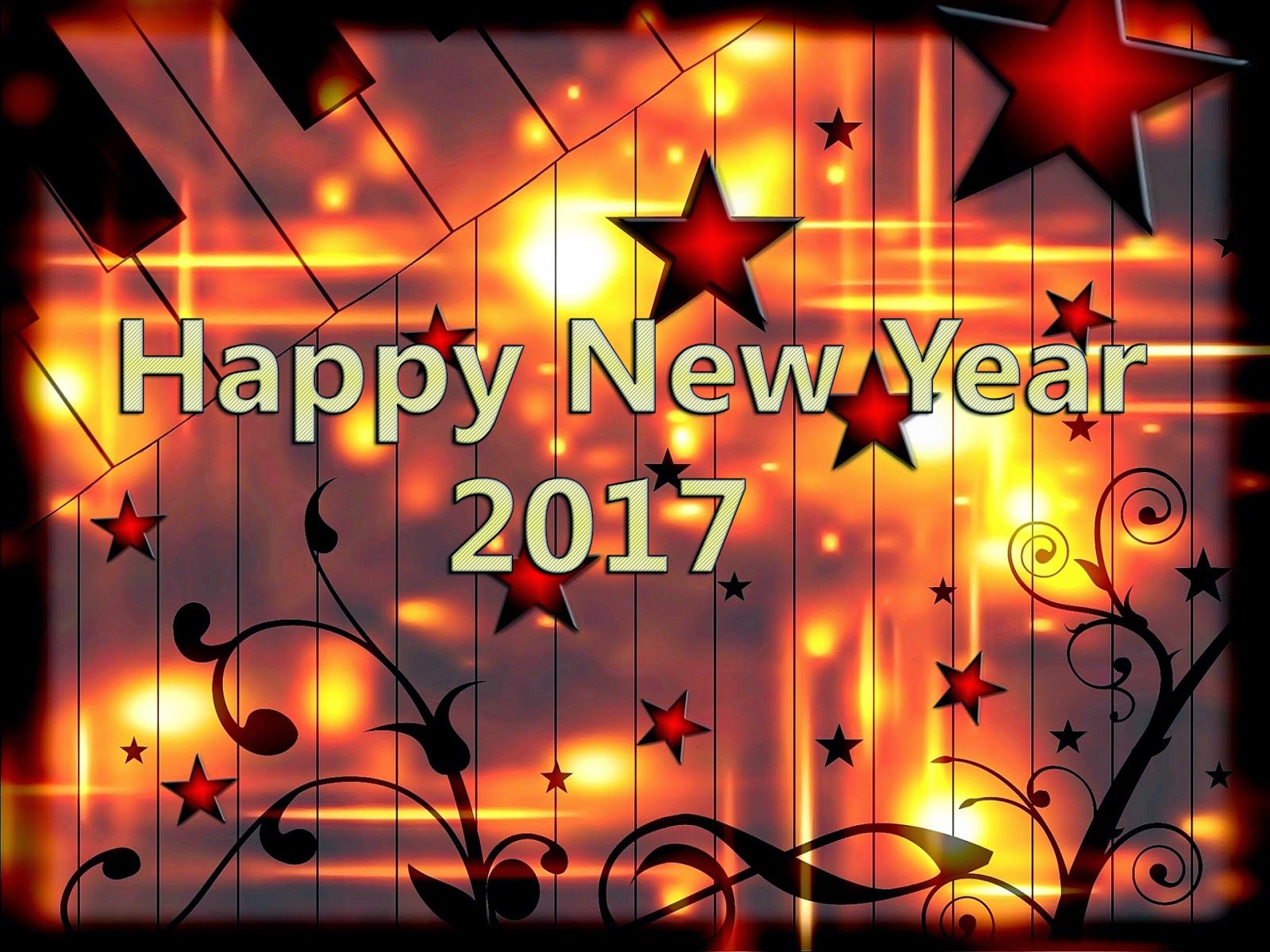 Special Pub and Restaurant Events
New Years Eve Celebration
December 31st, 2016 6:00 PM to 1:00 AM
514 E. Wilson St. Madison, Wisconsin 53703
Ring in the New Year with two bars, two bands and twice the fun. Tickets for the Essen Haus' and Come Back In's All-Inclusive New Year's Eve Party are now on sale. Each ticket includes exclusive entry with access to unlimited half-liter steins of the Essen Haus' 16 German tap biers and the Come Back In's 26 craft & import brews, domestic cans & bottles, microbrew bottles, rail & first call liquors, glasses of Haus wine, all-you-can-eat buffet food, live music, party favors and a champagne toast at midnight.
Buffet food will be available beginning at 6pm on the 31st. Dinner is served from 7-10pm. This year's menu consists of carved roast beef, baked chicken, jäger schnitzel, vegetarian käse spätzle, fried shrimp, green bean casserole, roasted red potatoes and a rice medley.

Once dinner is done, take a break from the buffet to enjoy the music. The Tom Brusky Band will bring the polka to the Essen Haus, with Live at Nine and their horn-filled classic rock & blues over at the Come Back In. Both bands will hit the stage from 9pm-1am with a 2017 countdown break just before midnight.
All of the excitement, along with all of that moving and shaking, is sure to reignite that appetite. Some late night goodies will be available from 10pm until just after midnight. Deep-fried chicken wings with ranch and bleu cheese dipping sauces are always a crowd favorite. Onion rings, BBQ meatballs and assorted desserts are also on the roster. A ton of food, music, bier and fun will be waiting at the Essen Haus' & Come Back In's All-Inclusive New Year's Eve.
---
December 31st, 2016
21 N. Pinckney St. Madison, Wisconsin 53703
Located on the Capitol Square in downtown Madison, Harvest's evolving menu takes advantage of the great variety of local and organic ingredients raised by this region's farmers. Named by Organic Style magazine as one of the top 20 restaurants in America, and most recently named one of America's top Farm-to-Table restaurants by Gourmet Magazine.
Harvest takes seriously it's obligation to their customers of providing the best each season has to offer. Staying true to the vision that's garnered Harvest local and national renown since the day it opened, they're committed to creating an evolving menu that focuses on the seasonality and locality of the products, rather than any one specific cuisine. Cooking dishes with many simple, straightforward flavors and a lack of heavy sauces, their close relationships with local producers are paramount as inferior products are easily unmasked.
They also have a deep appreciation for the dedication and passion required to work with the land, and relishes the challenges of putting together a first-class seasonal menu during the harsh winter months in Wisconsin.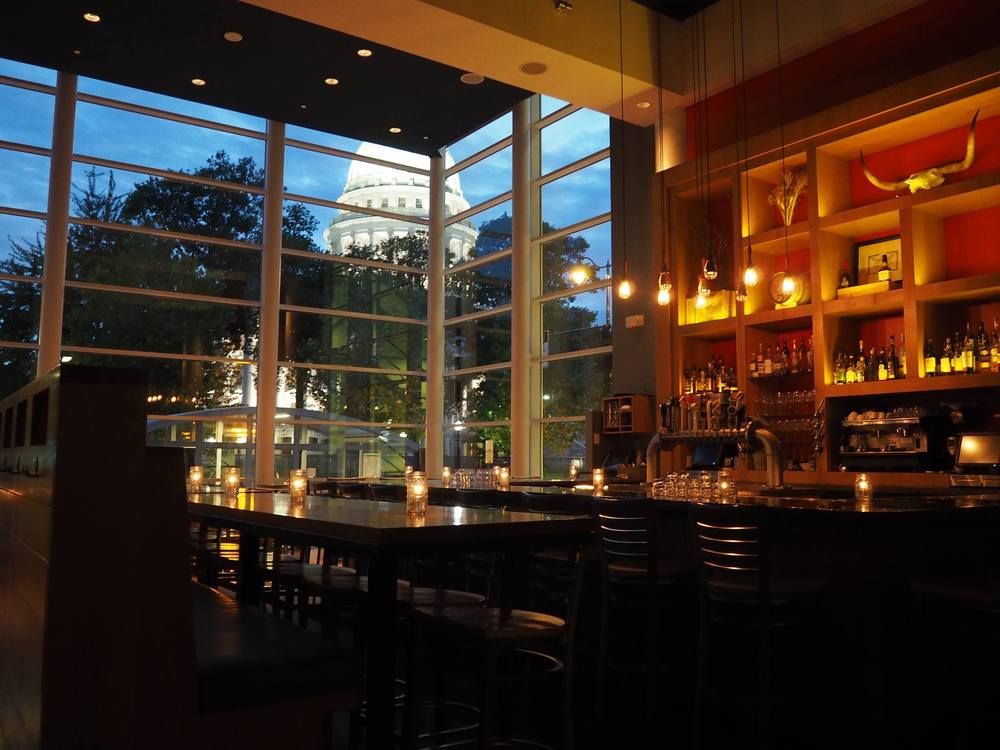 December 31st, 5:00PM - close
*Special menu or ala carte! You can choose when you arrive. This menu will be available both Friday, December 30th and Saturday, December 31st.

Join Harvest as they usher in 2017! Chef Matt Schieble will be preparing special courses in addition to our regular menu this year. Reservations are now being accepted. Please call 608.255.6075 to reserve your table today.

---
New Years Eve 2016 @ Liliana's Restaurant
December 31st, 2016
2951 Triverton Pike Dr. Fitchburg, Wisconsin 53711
New Year's Eve at Liliana's is one of the best parties in Madison with live jazz all night long and an amazing 5-course meal. Make your reservations early, as we sell out every year! Come for the food, and stay for the countdown! Free champagne toast, party hats, noise makers, and beads to everyone who comes for the last seating.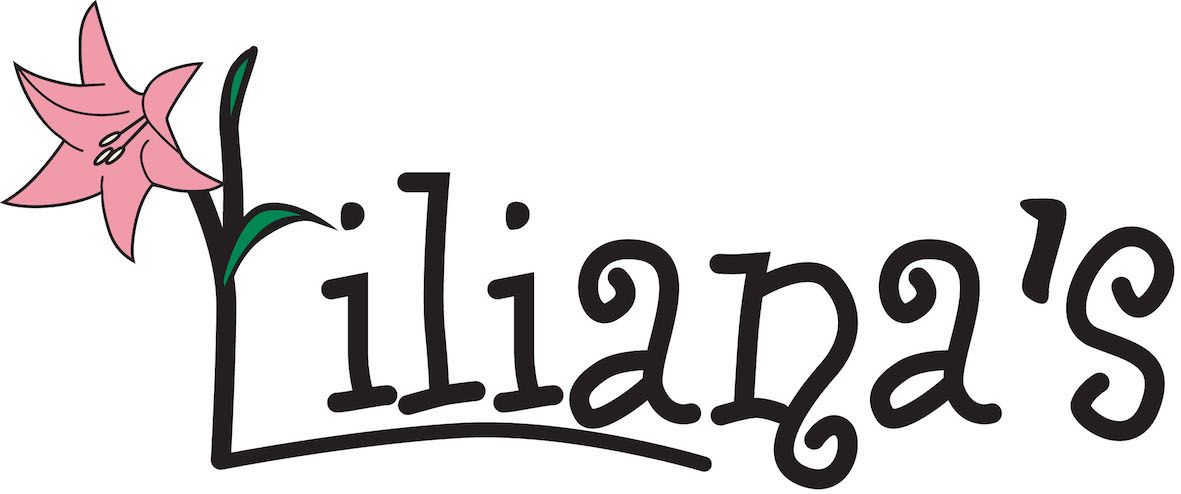 ---
The Lucille Ball
December 31st, 2016 7:00-10:00PM
101 King St. Madison, Wisconsin 53703
From the local Team behind Merchant, Lucille is a fresh cocktail, craft beer and pizza-and shared plates venue located at 101 King Street at the gateway of Madison's historic culinary and entertainment center – the First Settlement District of Madison, WI. Executive chef Evan Dannells and Pizzaiolo Chris Gragg's fresh locally-sourced menu is inspired by all foods sharable including our authentic Neapolitan wood-fired pizza, and our Detroit-inspired cheddar-crusted steel pan pizza.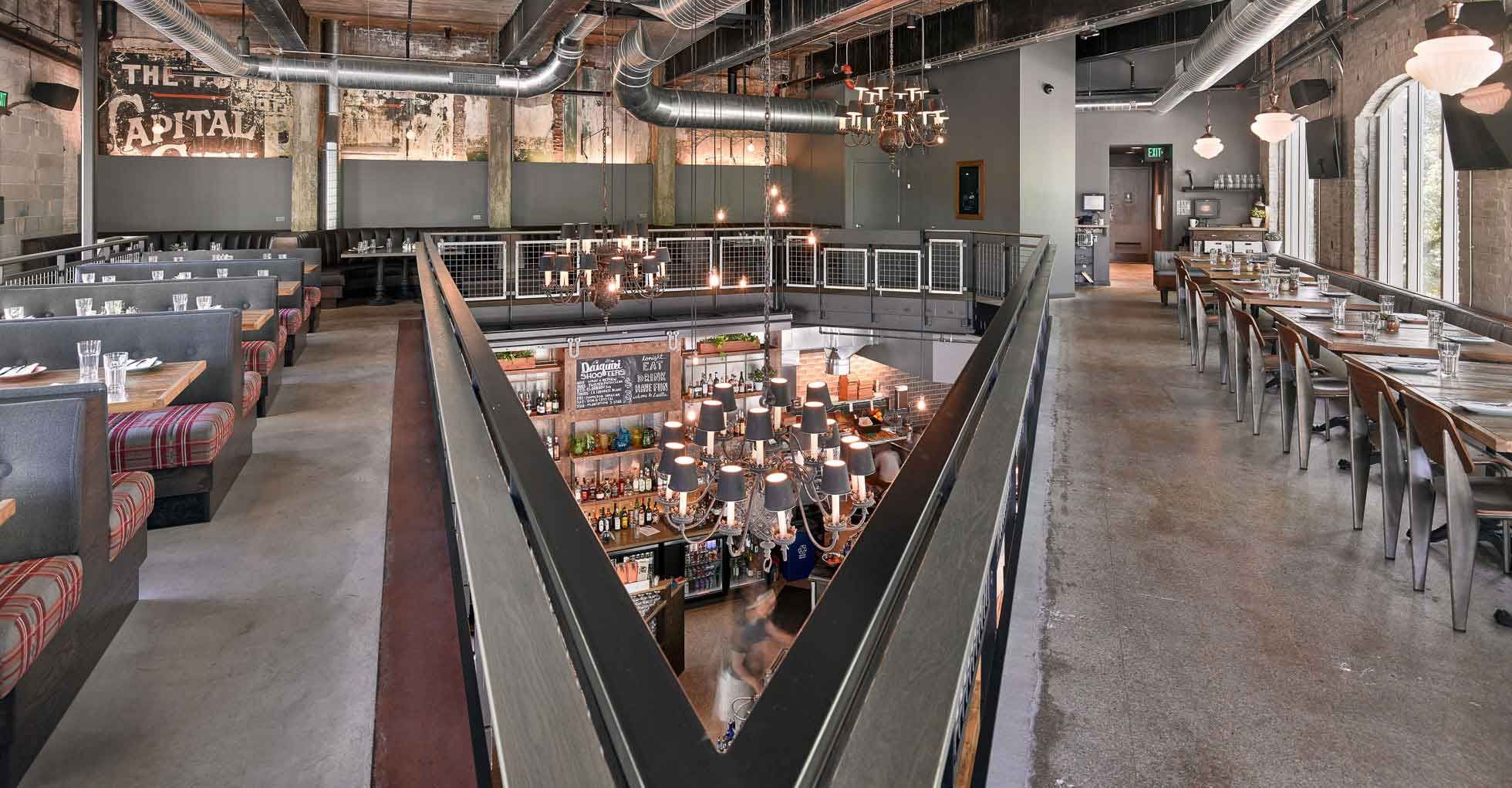 Built in the late 1920s, 101 King St. was first home to the Capital City Bank and WIBA radio, Madison's first commercial radio station. With an open air first floor bar room, a mezzanine built for dining comfortably, great views and late night, and a warm, funky hidden basement lounge; there are three levels of exploration. You will find classic country, soul, funk and rock & roll records playing inside and they welcome you to come in, relax, have fun, eat and drink well and let your senses do the rest.
---
Concerts & Music Events
December 31st 5:00PM
701A East Washington Ave. Madison, Wisconsin 53703
The Kissers bring a fresh, original kick to Celtic music. Forged during legendary Monday nights at Madison's O'Cayz Corral and honed through 1000 nights on the road, their sound blends sharp musicianship, black humor and the lilt and lyricism of the ancient melodies.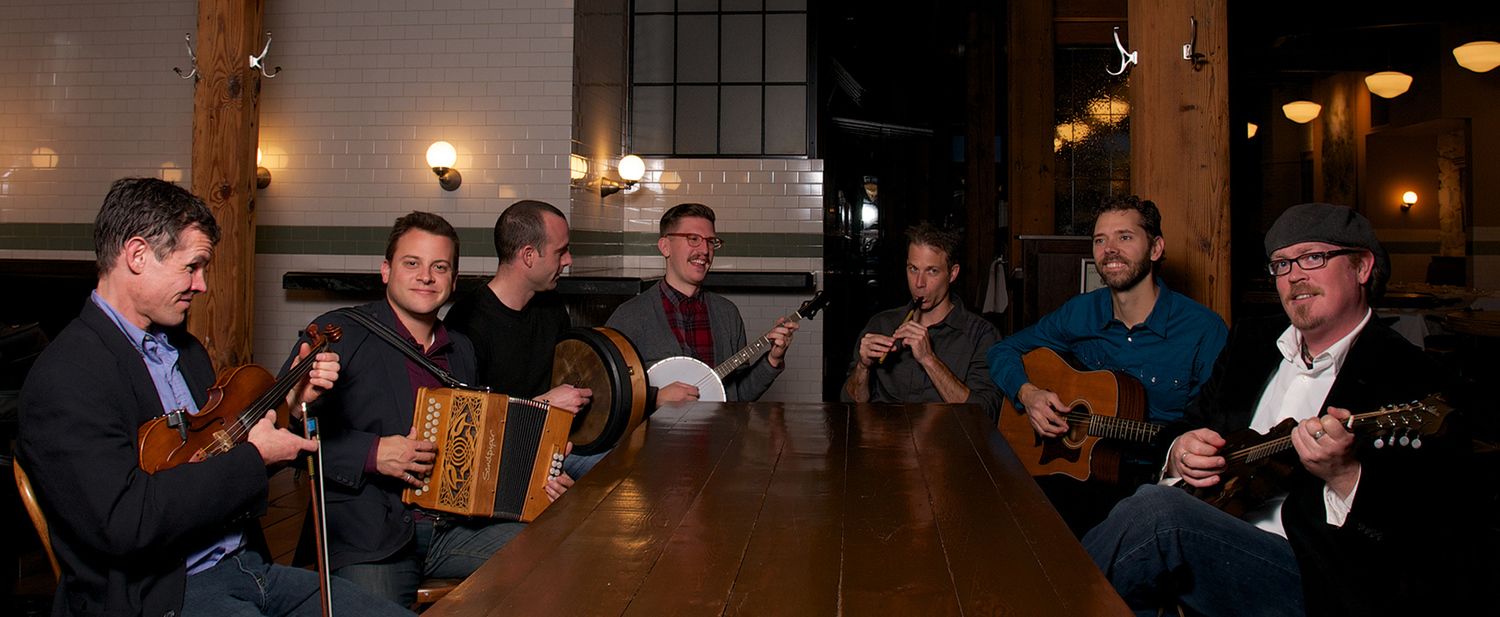 Rock musicians who learned Irish music, The Kissers explore the roots of that tradition while retaining their own unique essence. The Kissers trace their beginnings as a band to a simple idea and, appropriately, a good bottle of whiskey. In 1997, childhood buddies and sometime jam partners Ken Fitzsimmons and Kevin Youngs celebrated Youngs' 23rd birthday by drinking too much and singing all the Pogues songs they knew. The story goes that towards the end of the bottle, Ken burst out with an idea that had been gestating for some time: "We should start a Pogues cover band!" Not the first or last time such an alcohol fueled plan was hatched, but this time, it really was the start of something big – an endeavor that at last count has lasted 16 years, through 20 band members, hundreds of thousands of miles, a thousand songs and countless performances.
Conceived as a side project, The Kissers explained themselves – and still do – as a rock band that learned to play Irish music. Crunchy Things baritone sax player Bryan Elliott picked up Irish melodies on the whistle. The lineup always included a drummer (Crunchy Thing Bill Backes in those early days, followed by Jamie Ryan) and an electric bass player
---
December 31st 2016 8:00PM
115 King St. Madison, Wisconsin 53703
So, due to continued popular demand, The Majestic is bringing DECADANCE back for a 5th glorious year! They have sold out the past three years so make sure to snag your tickets in advance!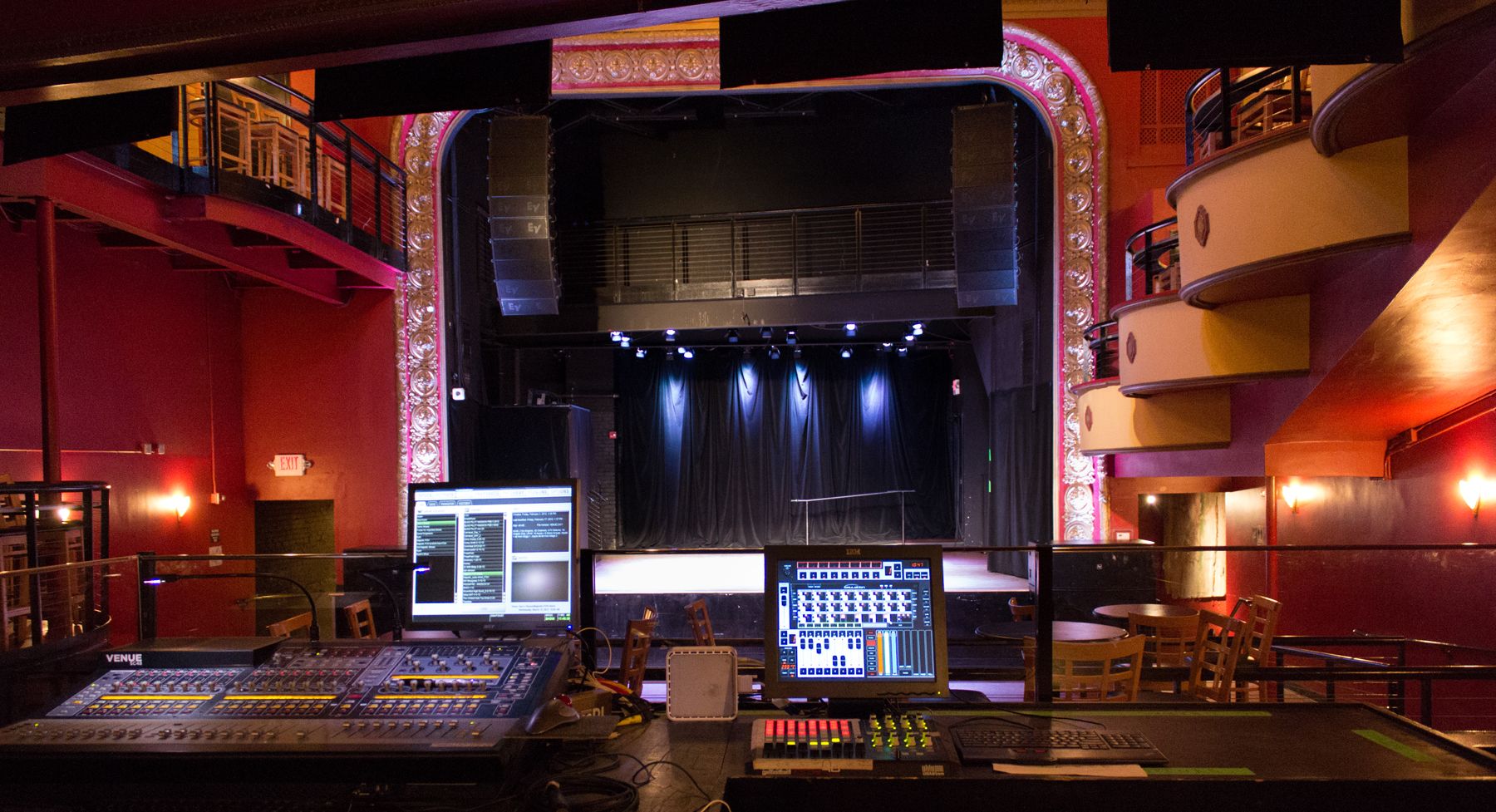 So, what is DECADANCE, you ask??... New Years is an opportunity to celebrate the passing of time and the promise of the future. In that spirit, they bring you DECADANCE: a party celebrating 100 years of dance music, and the promise of music still to come… Two of Madison's most recognized DJs, Nick Nice and Mike Carlson, will take you on a journey from the early sounds of hot jazz and swing all the way through the decades to today's freshest dance anthems…and they'll do it in chronological order, all set to incredible video footage from each musical era on our massive movie screen.
You'll dance to everything from Louis Armstrong to Elvis and the Beatles to Sam Cooke to the Temptations and James Brown to the Bee Gees to Michael Jackson, Prince, Madonna, Jay-Z, Sia, Biggie, Justin Timberlake, OutKast, Drake, Taylor Swift, Beyonce, Daft Punk, and soooo much more. The official schedule of musical mayhem… 8:00PM—> 1900s-1920s 8:30—> 1930s-1950s 9:30—> 1960s 10:30—> 1970s 11:30—> 1980s & 1990s 1:00—> 2000s & 2010s Get ready to ring in the New Year with Madison's BIGGEST and BEST New Years Party. Stop on down to DECADANCE and get your groove on!
---
December 31st, 2016
2513 Seiferth Rd. Madison, Wisconsin 53716
Hailing from the 'Windy City,' Blind Pig recording artists the Cash Box Kings are keeping REAL DEAL, old-school Chicago blues alive and thriving. The band is dedicated to carrying on the spirit of the 1940's and 50's post-war Chicago blues sound as well as the Delta blues music of the 20's and 30's, but these illustrious torch bearers also add a bravado, energy and freshness to the mix that results in a distinctive musical experience and a high-energy stage show. With a focus on the raw, stripped-down, ensemble playing that was the hallmark of the post-war sound, the band showcases the music of Chess Records and Sun Records while adding a healthy dose of original music that captures the essence of the Memphis and Chicago blues sounds of the 40's and 50's.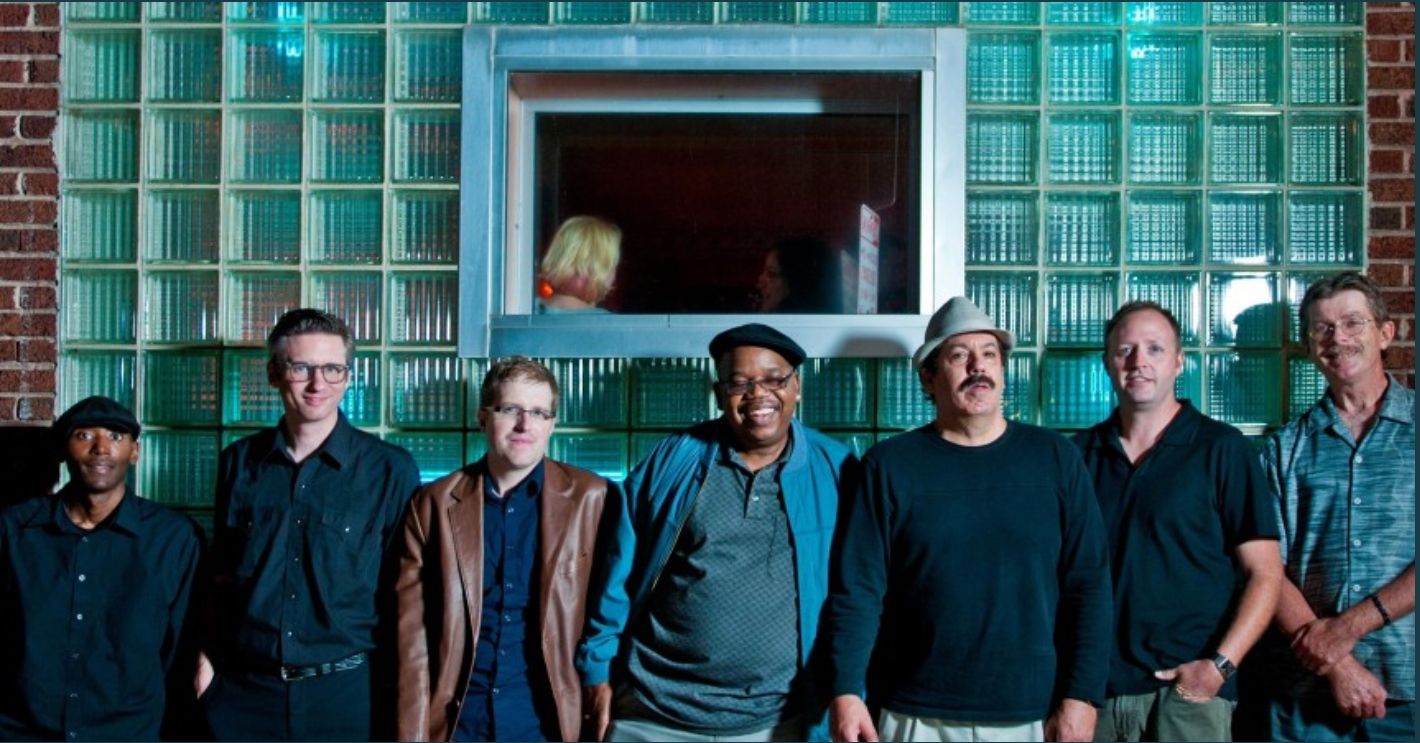 The CBKs are one of the few bands on the national scene still playing real, TRADITIONAL CHICAGO BLUES, the way it's supposed to be played. The band regularly headlines Chicago venues like Buddy Guy's, Rosa's and Smoke Daddy as well as major festivals all over the world like the Chicago Blues Festival, the Cambridge Folk Festival (UK) and the New Orleans Jazz and Heritage Festival.
As the band's fan base and acclaim continue to grow, the Cash Box Kings are more dedicated and energetic than ever in their quest to keep these uniquely American musical traditions alive and relevant in the 21st century. They look forward to bringing this music and their dynamic live show to the stage on New Years Eve in Madison.
Dirt Bros, Turk McGuire, Tani Diakite & the Afrofunkstars, The Earthlings, DJs Skrunch, Martinez White
New Years Eve Dance Bash
December 31st, 2016
122 State St. Madison, Wisconsin 53703
Tani Diakite is a musical force who has inspired an entire community of artists. With his Kamale n'goni, a West African ancestor to the banjo, and his plaintive singing, he never fails to drop the deepest blues around. When you hear the blues played by Tani Diakite and the Afrofunkstars, you'll understand why it is often said that Mali is the birthplace of the blues.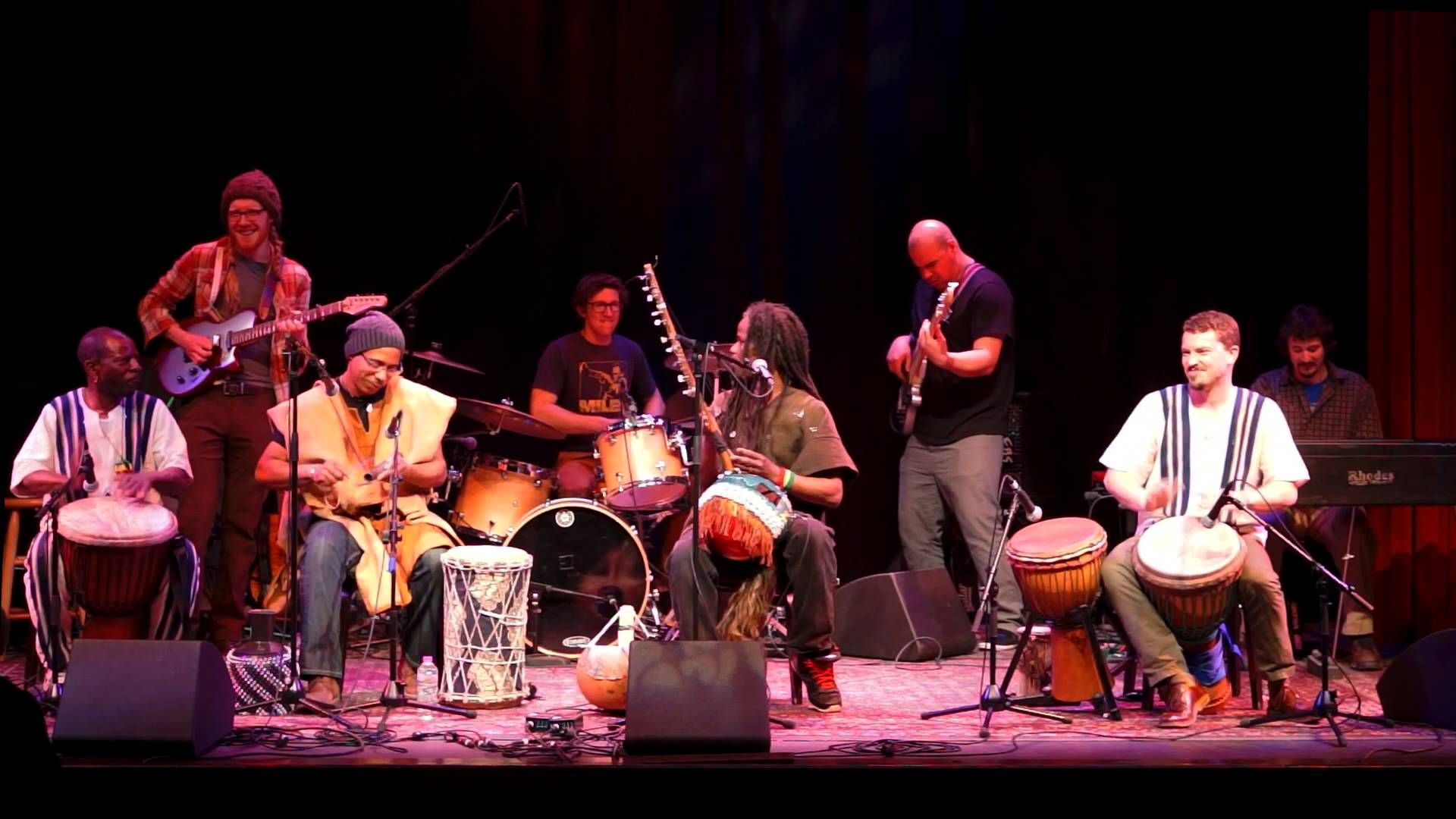 The Kamale N'goni is one of several African instruments that preceded the banjo, so you'll hear similarities to bluegrass music as well.
---
The Dirt Bros are a rock duo formed in the midwest in 2007. The group consists of Donny Moon (Guitar,Vocals) and Logan Grahn (Drums). Originally the band formed after a fateful encounter where they met inside a sand storage shelter dodging a rain storm while train hopping in Montana. Both steeped in old time music, they pulled out a guitar and passed the night away around a fire and a bottle of Black Velvet. Donny's musical roots dig deeply into early pre-blues fife and drum traditions like Othar Turner and Mississppi Hill Country guitarists Fred McDowell and R.L.Burnside.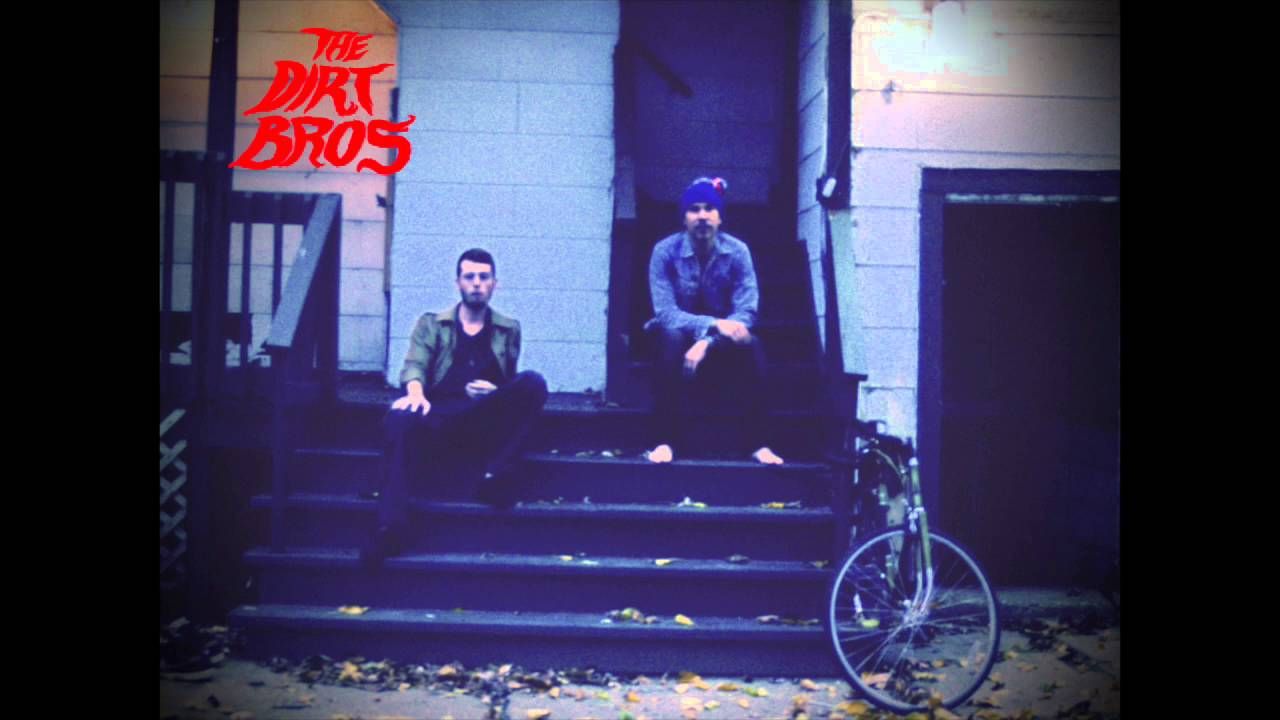 At Donny's farm in the Driftless region of remote rural Wisconsin, they got together with the intent of forming a band and played for 4 hours and wrote 6 of the band's staple of hard driving, lighthearted rhythmic blues they are known for. Employing only some old Sears and Roebuck guitars, a stack of cobbled antique radios converted to amplifiers and a huge 1920's circus bass drum with a tambourine stuck to the top of it, they founded their raw whimsical sound. Originally intending the music to be light entertainment for local picnics and pig roasts, they soon became local heroes for their non-serious, head-banging, booty shaking party music.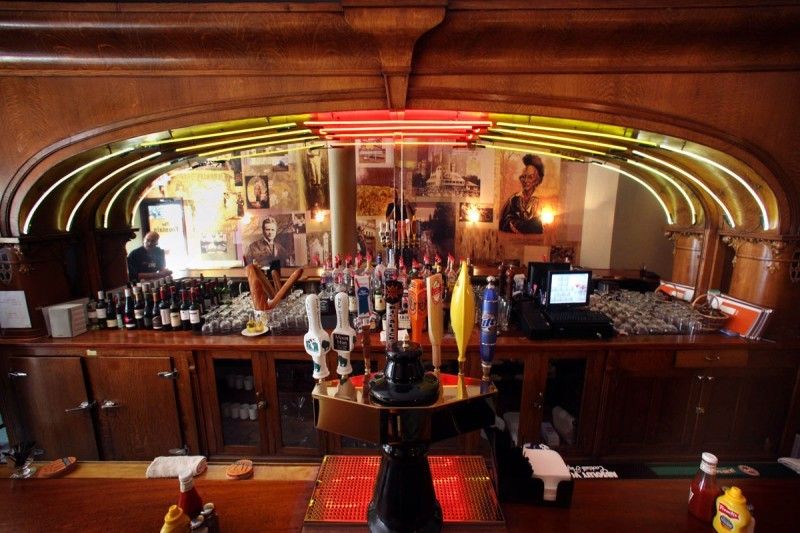 ---
Musicals and Plays
December 31st 2016, 2:30PM
2090 Atwood Ave. Madison, Wisconsin 53704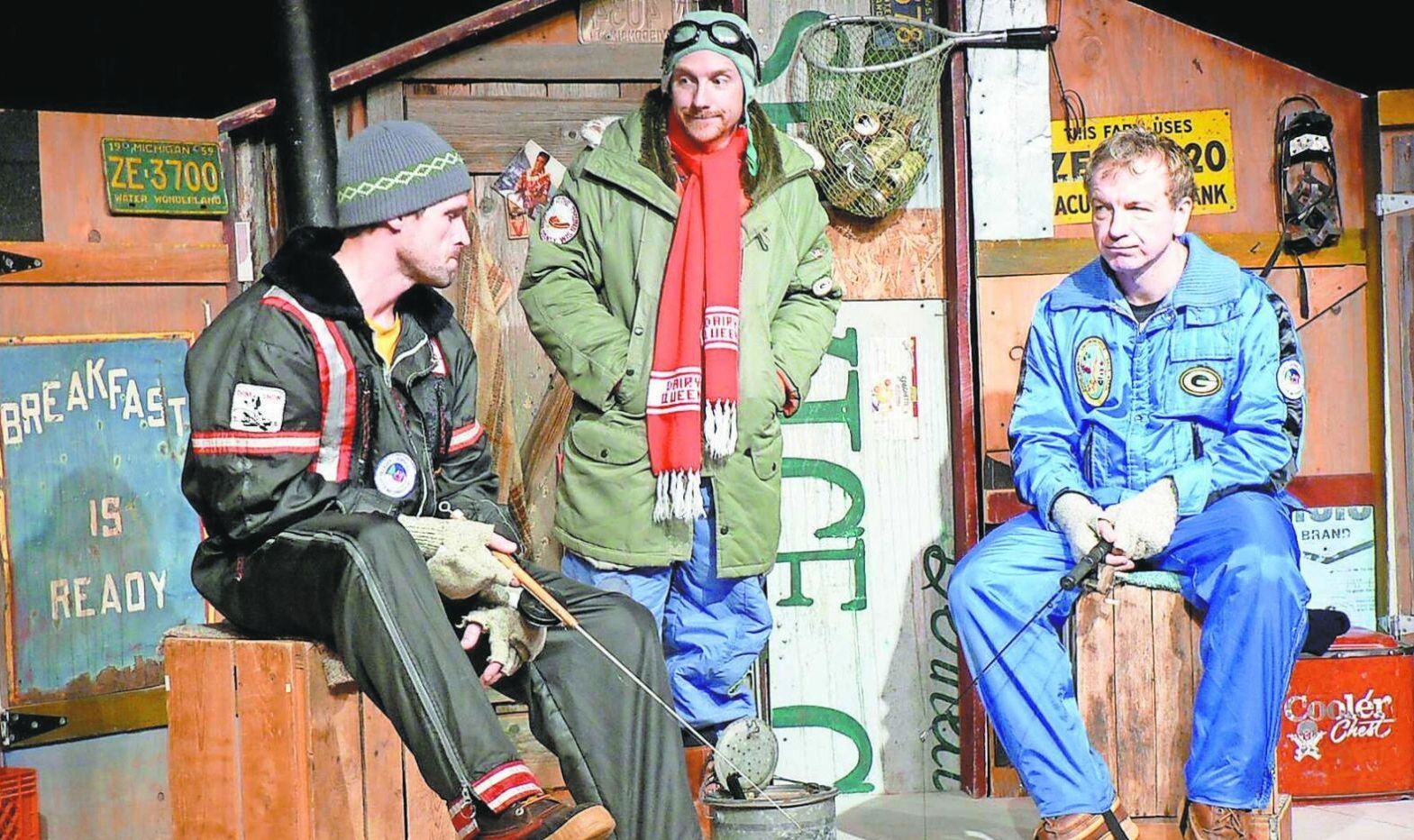 Fer cryin' out loud, ya can't get more Wisconsin than singing and dancing ice fishermen! Fred Alley and James Kaplan's popular musical is set in an ice shanty and features the talented Doug Mancheski and Steve Koehler as Marvin and Lloyd. The buddies ham up the regional accents, delivering songs like "Ode to a Snowmobile Suit" ("From the top of your hat to the tip of your boot, when it's 30 below, there's no substitute for the comfort and warmth of your snowmobile suit").
---
Comedy Shows
December 31st 2016 5:30PM, 8:00PM, and 10:30PM
202 State St. Madison, Wisconsin 53703
2016 was pretty damn depressing, and there are few better ways to send it off than in a fit of laughter. Andrew Santino, a veteran of comedy proving grounds like The Meltdown and Just for Laughs festival (and former star of the short-lived ABC comedy Mixology), will be performing three shows (5:30, 8, and 10:30 pm). Opening are Steve Gillespie and Geoffrey Asmus, so get your laughing hat on and come on down to the Comedy Club on State.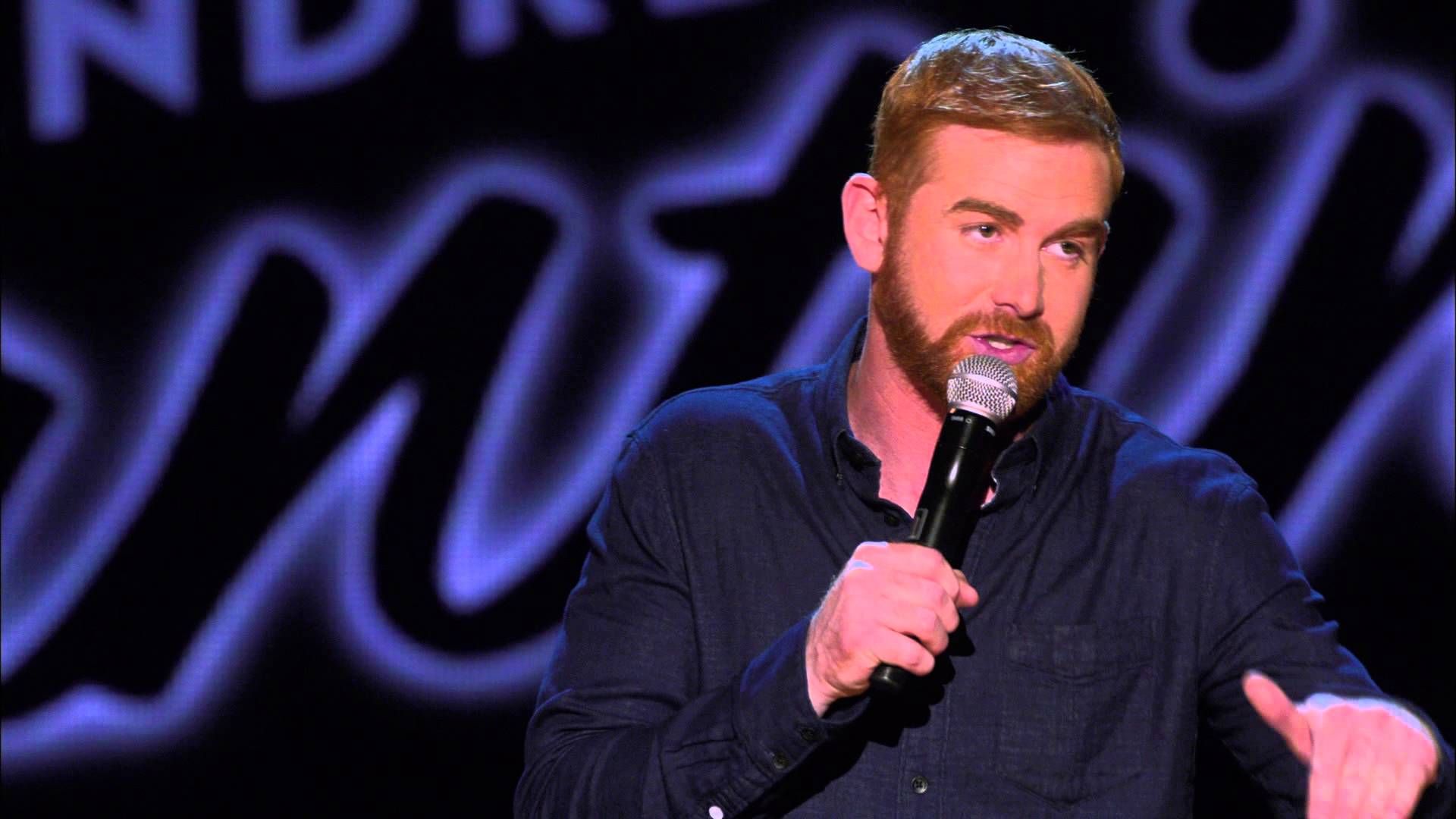 ---
Children & Family Activities
December 31st, 2016, 9:30AM - 12:00PM
Dream Bank
1 N. Pinckney St. Madison, Wisconsin 53703
Come ring in the New Year, DreamBank style. Bring the kiddos for a fun morning of crafts and celebrate the new year in a creative and fun way!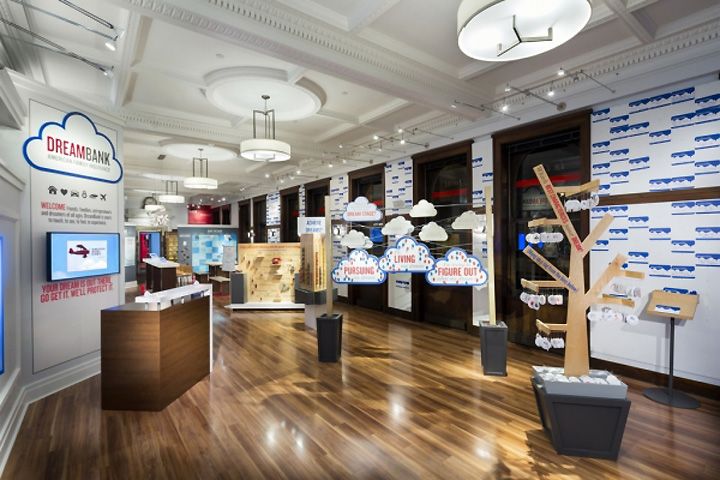 ---
December 31st, 2016 10:00AM
100 N. Hamilton St. Madison, Wisconsin 53703
Join the Children's Museum for a chance to explore some simple chemistry while exploring the sensory fun of ice! Bring the family and stop by to help make the ice fizz and change color.
December 31st, 2016 10:00AM
100 N. Hamilton St. Madison, Wisconsin 53703
Are your little ones not quite ready to stay up until midnight? Shake, rattle, roll and bid farewell to 2016 at their New Year's Eve afternoon dance party, complete with glow bracelets, sparkling juice and a confetti-filled early New Year countdown at 4 p.m.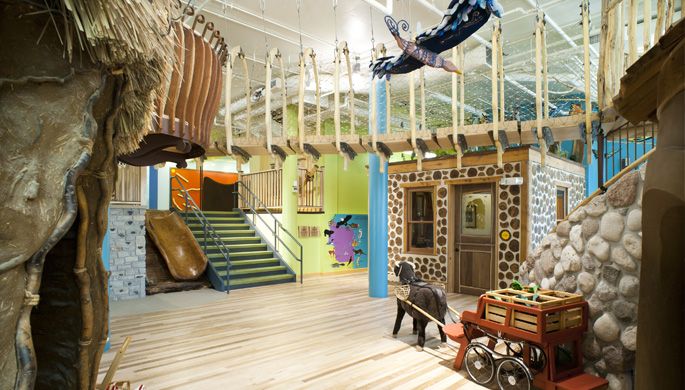 ---
Larger Celebrations - Banquets and Hotel Parties
December 31st, 2016
The Edgewater Hotel- The Grand Ballroom
1001 Wisconsin Place Madison, Wisconsin 53703
Join The Edgewater for the party of the year! Destination New Year's Eve brings the Big Apple to Madison with an iconic ball drop, Empire State-inspired fare and ice skating on our own mini Rockefeller Center rink—all sure to put you in a New York state of mind.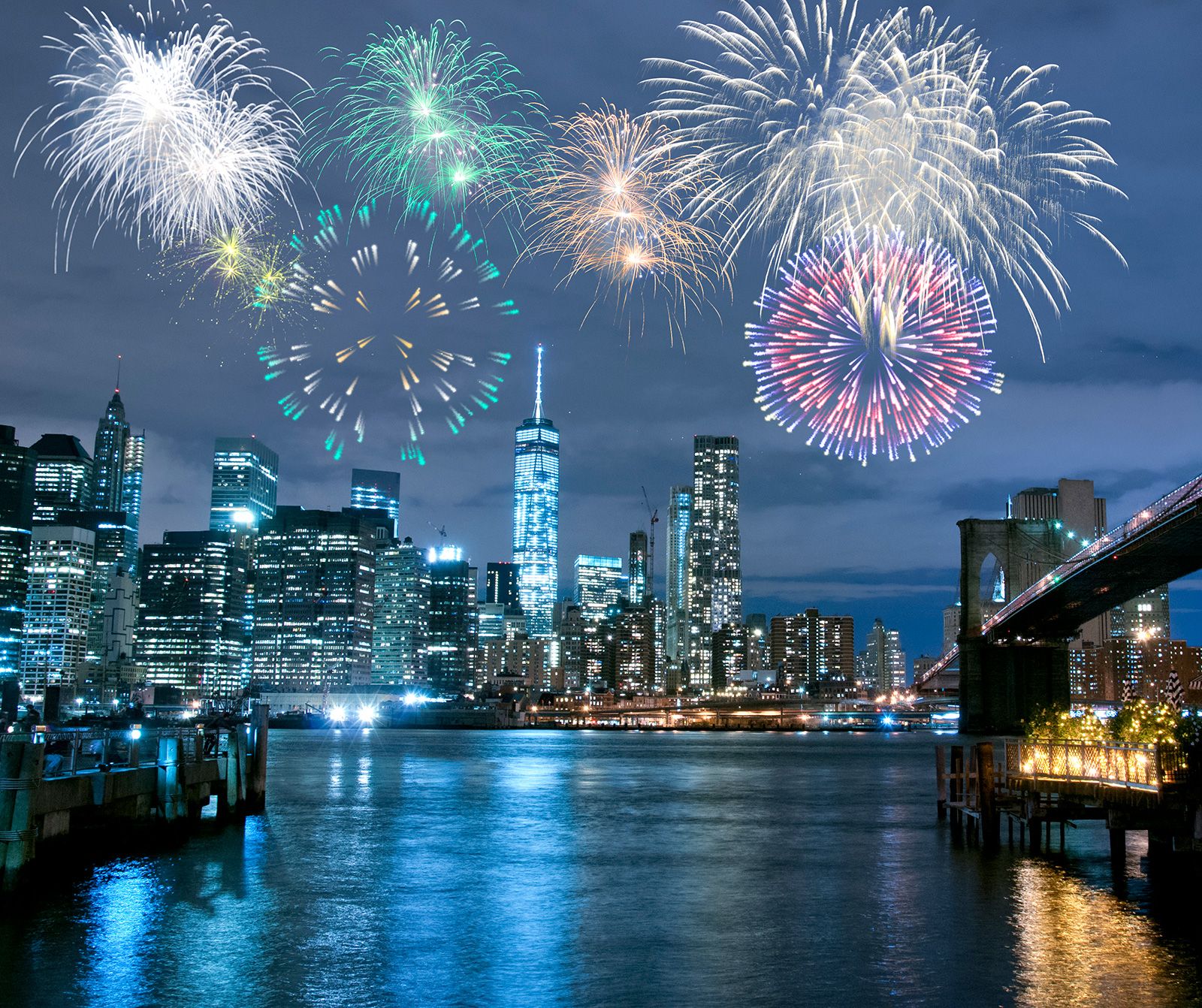 Don't miss the Midnight Countdown on The Plaza featuring the Midwest's only Ball drop! In addition to their party and packages, they will also be serving a prix fixe menu in The Statehouse for $85 with optional wine pairing ($35), and serving nibbles in Augie's Pub.
Check out three ways to celebrate in their version of the city that never sleeps:
Destination New Year's Eve Party
Includes:
Complimentary beer, wine and champagne through midnight (9 pm – 12 am)
Live music from Talk of the Town, 10-piece big band
Access to special New Year's Eve countdown and viewing of the ball drop
Midnight "Breakfast at Tiffany's" buffet featuring the best of the Big Apple

Audrey Hepburn's Favorite Danish
Everything Bagel Chips and Gravlox Spread
Hot Mess Bacon Biscuits and Gravy
Scrambled Huevos Rancheros Tacos
Drunken Sailor Buttermilk Pancakes
Bacon Egg 'n Cheese Hash Brown Bake

Event photos by Frills & Finery
Chance to submit your vote for Destination NYE 2017… Where will we go…? Morocco? Paris? Bangkok?
Must be 21 years of age to attend. Tickets are non-refundable.
Tickets: $100 per perso
Lady Liberty Package
Includes:
Overnight stay
Two Destination New Year's Eve party tickets (see above)
Rates Start at $399 USD
Top of the Rock Package
Includes:
Overnight stay
Bottle of Prosecco in room arrival amenity
Two Destination New Year's Eve party tickets (see above)
Dinner for two at The Statehouse with a five-course prix fixe featuring iconic dishes from NYC
Rates Start at $599 USD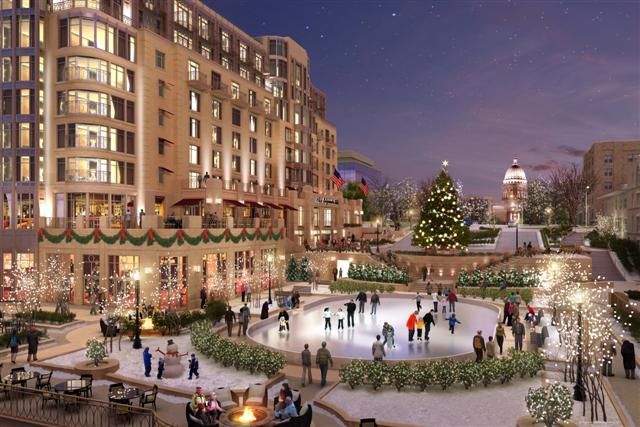 ---
December 31st, 2016
1 W. Dayton St. Madison, Wisconsin 53703
The Madison Concourse Hotel is conveniently located near State Street, the State Capitol, University of Wisconsin campus, Monona Terrace Convention Center, Alliant Energy Center and just 5 miles from Dane County Regional Airport, offering several non-stop flights into Madison, Wisconsin. They offer 373 guest rooms and 27,000 square feet of meeting and event space, so they can cater to all of your needs.
Need something extra special? Check out the Governors Club. Located on the top three floors of our hotel, the Governor's Club executive level offers their guests a truly unique experience. The guest rooms feature 42" plasma TVs, spacious bathrooms with glass walk-in showers and compact refrigerators. Enjoy complimentary breakfast, top-shelf cocktails, hors d'oeuvres and desserts in the private lounge with a breathtaking view of the State Capitol.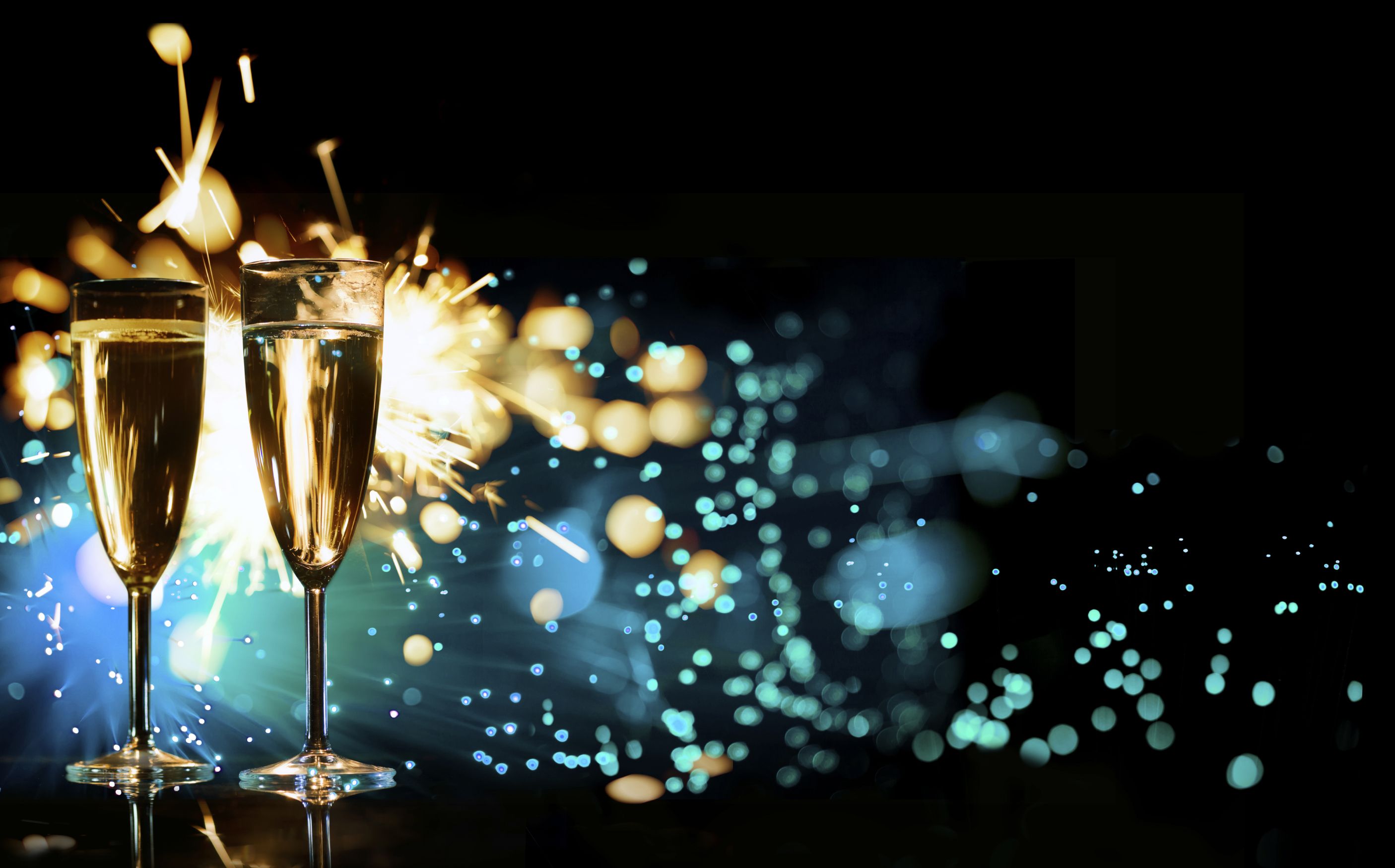 When you ask most people in Madison about New Years Eve parties, The Concourse and Governors Club are sure to be spoken of. A classic dining tradition in the Madison area for many years. Stop by this year for some fantastic food and one hell of a party!
GRAND PACKAGE
Overnight accommodations for two
Four Course Steak & Lobster Dinner in the Grand Ballroom
Comedy Show with Rocky LaPorte after dinner
Admission to V05 - Wisconsin's Disco Superstars, DJ Dance Party and Live Jazz
One and a half hour cocktail and hors d'oeuvres reception
Four cocktail vouchers
Champagne toast at midnight
New Year's Day Brunch for two
Concourse Level: $399 plus tax
Governor's Club: $459 plus tax SOLD OUT
DINNER AND DANCING PACKAGE

Overnight accommodations for two
Four course Classic Supper Club Dinner in CIRC
Admission to V05 - Wisconsin's Disco Superstars, DJ Dance Party and Live Jazz
Four cocktail vouchers
Champagne toast at midnight
Concourse Level: $359 plus tax
Governor's Club: $429 plus tax SOLD OUT
CELEBRATION PACKAGE

Overnight accommodations for two
Admission to V05 - Wisconsin's Disco Superstars, DJ Dance Party and Live Jazz
Four cocktail vouchers
Champagne toast at Midnight
New Year's Day Brunch for two
Concourse Level: $259 plus tax
Governor's Club: $329 plus tax SOLD OUT
NIGHT ON THE TOWN PACKAGE

Overnight accommodations for two
Admission to DJ Dance Party and Live Jazz
Champagne toast at Midnight

Concourse Level: $199 plus tax
Governor's Club: $269 plus tax SOLD OUT
START YOUR CELEBRATION EARLY

Add Friday, December 30th to your reservation and enjoy a reception
with two drink tickets per person, live music and complimentary appetizers in The Bar.
Concourse Level: $99 plus tax
Governor's Club: $139 plus tax
---