Second Best Year Ever!

Dane County home sales finished 2015 as the second best year ever – just slightly behind the all-time record year of 2005. The 7936 reported sales are 13.4% more than 2014.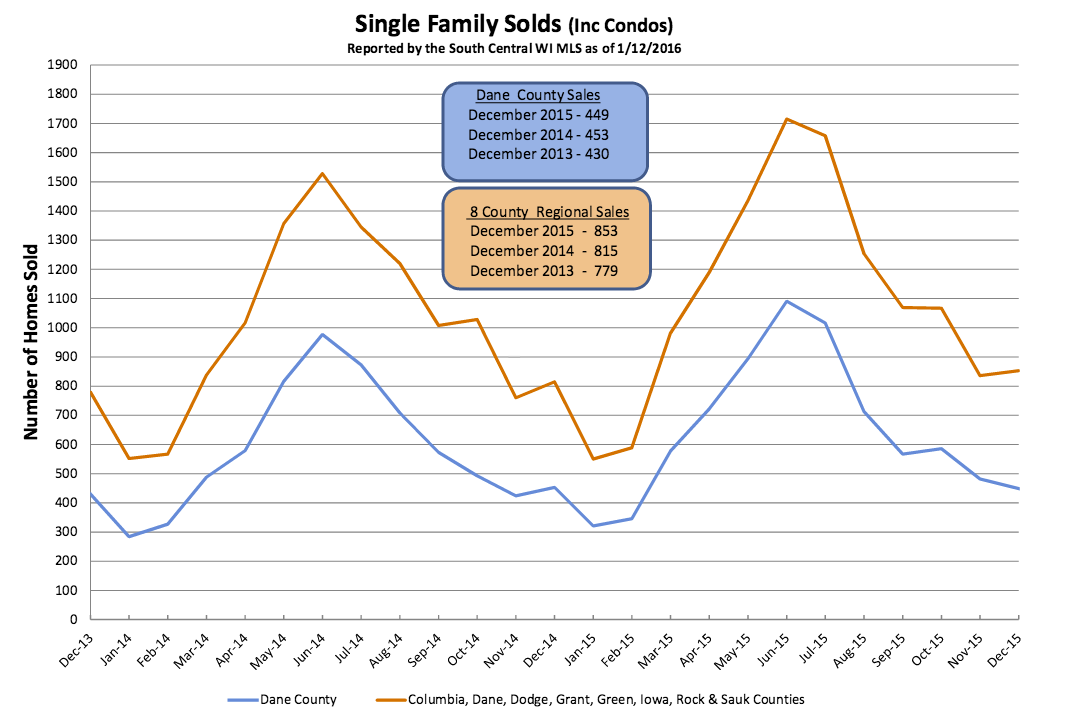 Along with the strong sales, the median price continued its year-long increase – rising 6.2% for the month and 4.9% for the year. The annual median price of $231,125 at the end of 2015 is now the highest year-end median, surpassing the previous high of $220,500 set in 2014.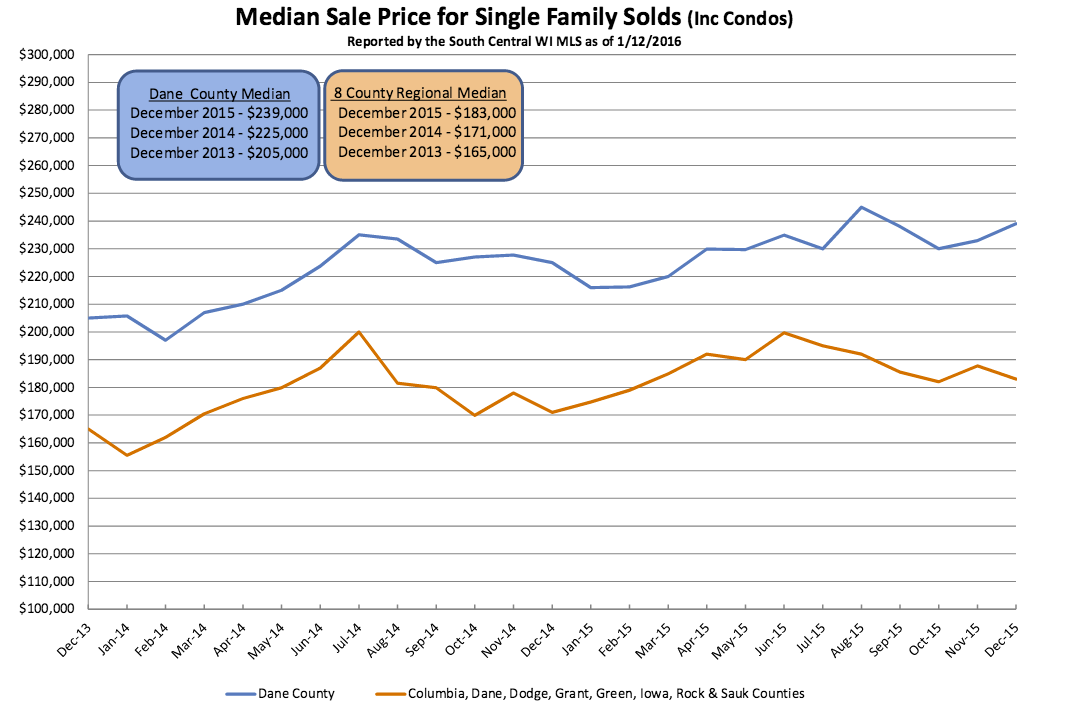 This also represents a very solid recovery from the low point of $202,000 reached in 2009 and again in 2012 during the economic recession.